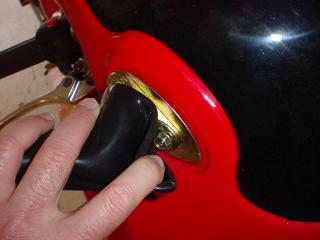 Click any image for a larger view.
Installing a windscreen (windshield) on the Honda VFR is fairly easy. It doesn't take many tools, and can be done as quickly as 10 minutes. You need to be careful putting the smaller screws back in since they are at awkward angles and easy to crossthread.
There is also some slight bending of plastic body parts, and that needs to be done very carefully.