Tom's Honda VFR - HeliBars
Previous image | Back | Next image
This is the position I used to attach the clutch MC and left handgrip. With the clutch line and all the wires, I had to slide things on most of the way before I could get the Heli Bar over the top of the fork tube.
There are a few things to watch out for in this photo.
First of all, I had the clamp on the clutch MC. Not recommended. It scratches the paint on the bar. Better to get a helper.
Note the left fork tube top sitting bare.
Also note the sweatshirt (clean) protecting the tank from scratches.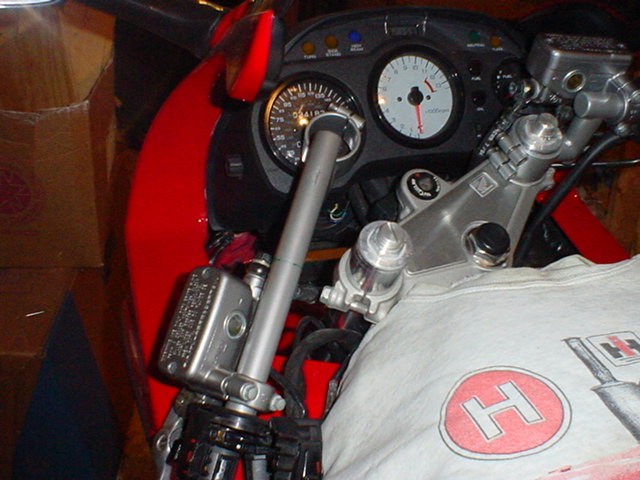 ---