Starter Relay
Previous image | Back | Next image
Take the care out of gear, set the brake.Very carefully reconnect the battery ground. If you've made a mistake in wiring the starter may crank!! Or some wiring may fry. It is a bad sign if you get sparks when the ground wire touches the ground terminal on the battery. I didn't get any sparks.

Have the fire extinguisher handy. Try starting the car. The relay makes a loud, sharp click. This is good. The car starts. Yay! I still have to wiggle my key a bit. There's 25 years of carbon built up on the ignition switch, but at least now it works. So far, three months later, very reliable.

This actually took me about an hour and a half.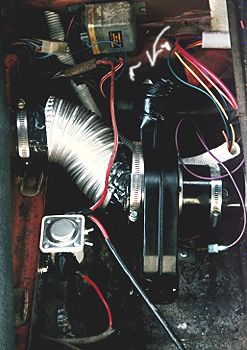 ---