Weber Carburetor
Previous image | Back | (no next image)
The manifold is a pretty cheap item. It had epoxy inside (I knocked this extra loose). It was inside the manifold, and looked like it might restrict air flow. I think this is 1/4 inch (6.4mm) grid paper.

The heat risers needed a lot of bending before they matched up with the header. I still don't know exactly how I used hi-temp silicon to seal the head risers to the intake manifold. This seems to be working. More on this as time goes along. The manifold has the word "EMPI" cast into it, but it is poorly made and isn't covered by the instructions. Same for the brace that holds the manifold. I had to bend it because it doesn't fit.

I removed the old choke and fuel cutoff wires that had been attached to the Solex, and made a single wire for the Weber choke.

The kit I ordered did not come with the end piece gaskets, but that wasn't clear from the description. Be sure your kit comes with all necessary gaskets.

The DFEV is a two barrel progressive, which means that the second barrel isn't used unless you need the power. I had this carb (or a very similar model) on my old 510. Nice. We'll see how it works with the Bug.

Special tools: 36 mm socket, S-shaped box end wrenches, distributor wrenches, terminal crimping tool.

Extra parts: intake manifold boots, manifold end piece gaskets, hi-temp sealant, throttle kit w/spring, wire and terminals.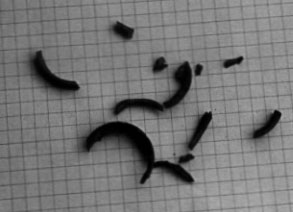 ---