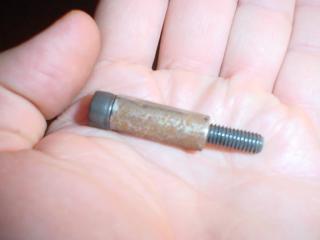 Click any image for a larger view.
This page describes the holes necessary to mount the Honda sissybar. Sadly, Honda no longer seems to make this item for the older VLXs, so your only chance is to find one used.
This photo shows the longer bolts I put in my seat mount, and the spacer necessary for proper fit. This this modification, the seat bolts are MUCH easier to work with.