Welcome to Tom's Honda Shadow VLX 600 web site!
Previous image | Back | (no next image)
The VLX has some interesting features. The choke is mounted on the left side just in front of the carb linkage cover. You have to take your left hand off the hand grip to adjust the choke. I suppose the reason this is here is because Harley Davidson puts their choke in the same position.
A feature that is typical of Honda quality is that the choke has an adjustable tension collet. You turn the tensioner so that the choke can still move easily, but won't move by itself.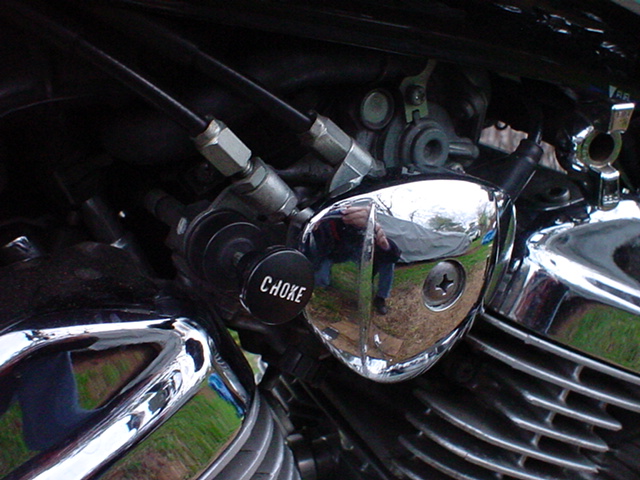 ---