BMW R850R Photos, Reviews, Repairs
Previous image | Back | (no next image)
Here is a good view of the rear paralever. The rear suspension is a single side arm, and the drive shaft is integrated with the side arm. Unlike older R and K bikes, the rear section of the paralever can pivot.
I don't really understand "shaft effect" but apparently allowing the pivot with the lever (notice the lever below the shaft housing) counteracts shaft effect.
I can attest that the bike corners really well. It is stable, nothing unpredictable happens, and I can hold my line through a turn almost effortlessly. Even better, if I want to change my line as I'm in a turn, that's easy too. On the other hand, the VFR 750F Interceptor often seemed to choose a different line than I did. It could be lack of practice, but I had the VFR for over a year. The Interceptor is known for it's predictable, stable handling. I don't think anyone would call the VFR "twitchy". Incidently, my VFR was a 1995, so technology on the newer Honda's is better.
Amazingly, I don't get a lot of heat from the cylinders or oil coolers.
The clutch is very smooth. BMW uses a single plate dry clutch like an automobile.
The transmission up shifts very smoothly, with low effort. Down shifts are fine, although I often get a clunk dropping into first gear.
Finding neutral is different from the Japanese bikes. In both my Hondas and the Kawasaki, there is a little 'click' going into neutral. Not the BMW. Neutral in the BMW is easy: just lift the shifter a little. Don't lift until it clicks. I've found that a gentle lift puts me into neutral nearly every time.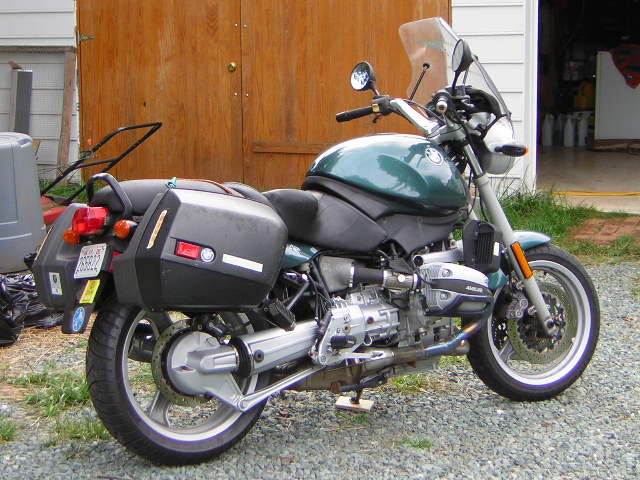 ---