BMW R850R Photos, Reviews, Repairs
Previous image | Back | Next image
The hard cases (aka saddle bags, side cases, luggage) are large, and the bike is kind of wide. This isn't an ideal lane splitting bike with this luggage. I haven't measured the width of the cyliders, but I think they are narrower than the handlebars.
The mirrors are wide set and very effective.
The cases are really beefy. They are plastic, but much heavier construction than Givi (I like Givi, and Givi quality is good, but the BMW factory items are better). The mounting bars are thick and strong, as is the mount latching mechanism. The case closing mechanism is a kind of cam-lock double hook. This is also rugged. The mounting latch and case closing latches operate very smoothly. The case locks are matched to the ignition, so there is only one key. This is a really nice feature. The helmet lock is located in front of the cases, so you can use the helmet lock even when the cases are on the bike.
Removing the cases is trivial. The mounting rails look intentional, as opposed to something that was bolted on. Without the cases the bike looks like a typical street bike - at least as much as a bulbous BMW can look "typical".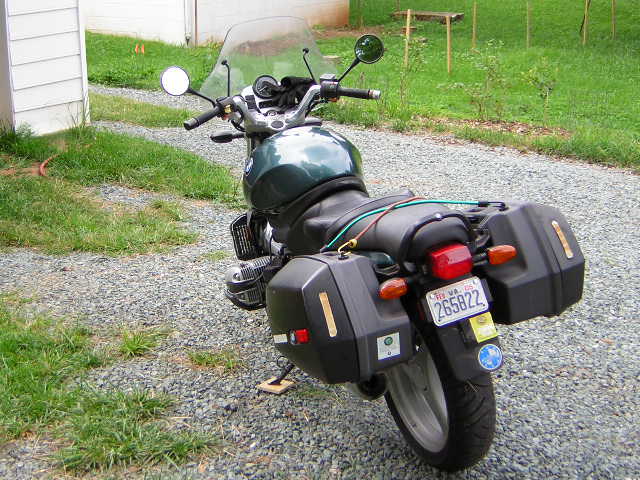 ---